Want to be a
Reseller

, we will do the

Hard work

for you!

Digitwebhost.com offers the best Shared Hosting, packed with all the features you need. We know what you need!
All our Shared Hosting plans include:
Powerful 8 CPU Xeon servers with Premium Tier 1 BW
cPanel included in every plan.
Fantastico Script Installer.
RVSkins.
RVSite Builder.
Free 100 CGI and PHP Scripts
Free Daily Backups

Digitwebhost.com offers the best reseller program, we do all the work for you. We offer free billing software, free hosting templates and more!
Every Reseller Plan is FULLY LOADED!
Powerful 8 CPU Xeon servers with Premium Tier 1 BW
cPanel + WHM included with every plan.
Free Billing Software.
Free Premium Hosting templates to choose from.
Free SiteBuilders, Script Installers, and alot more.
Free Daily Backups
All that and more,

starting $4.99/month

Choose from between WHMCS and clientexec, or use your own software.
After you order your reseller account, Please Open a ticket to get your Billing Software and License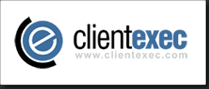 You can choose to get clientexec with your reseller account for a small fee of
$3/month or free if stated

You can choose to get WHMCS with your reseller account for a small fee of
$8/month or free if stated
With every Reseller account, you get the following SiteBuilders to offer to your clients!
This is expanding collection of SiteBuilders are provided absolutely free to you, and your clients, along with Fantastico a, for complete ease and automation of website creation.
Master Reseller
Master reseller hosting is a better situation for those that do not want to run there own server. Digitwebhost is your gateway to get the best Managed WHMReseller account online. Powered By 8 Cpu's and at least 8GB of Ram. Master reseller hosting from Digitwebhost allows you full control.
You can add master reseller for $4.99 on any reseller package
Digitwebhost.com offers alot of additions and utilities for our clients. All these additions and more, yours for free!
We partnered with the best, to bring you the best
We are offering alot of many additions for free, you will never find them anyehere else.
24/7 Support
Clientexec Billing Software.
Hosting Templates .
Fantastico Deluxe.
RvSkin.
RVSite Builder.
Blazing Fast Servers.

Simply why you would like to host with us.
Simple 5 reasons why you should host with DigitWebhost
A venture of NSS WebWorks a part of the N.S.Shetty group a 50 Year Old Company.
24/7 Experienced Online Support.
Daily Backups, never worry anymore.
30 Days MoneyBack Guarantee.
We will refund your other hosting when switching to Digitwebhost.*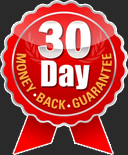 *Please Contact Support for more info
We here at Digit Webhost provide you with
High Performance Network
Our premium network with the best bandwidth providers out there offers you 100% redundancy and uptime.
24/7 Support

Our technical staff is online 24/7 to provide help and support via Live Chat - Email - Tickets - and Forums.
MoneyBack Guarantee

We offer a 30 Days Money Back Guarantee on all our hosting plans, incase you don't like our service.
Feature Packed!

All our plans include allot of addons, like free billing software, free templates, site builders and more!